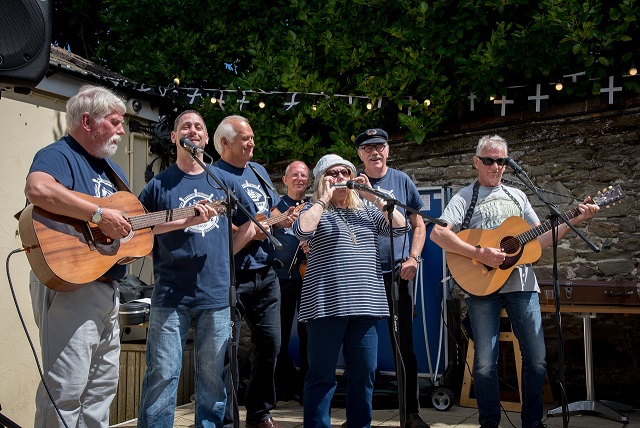 Falmouth's Sea Shanty festival is a funfilled weekend, bursting with events, activities and, of course, lots of singing. This year over 800 performers will appear at 25 locations throughout the town.
If you would like to be part of the action we would love to hear from you.
What's involved?
Help is needed with collecting donations and selling programmes amongst other activities. You are welcome to get dressed up and have a lot of fun!!
Why get involved?
As a thank you for your invaluable support, we are giving away tshirts, pasties and skinners beer vouchers over the weekend.
How to get involved?
Sign up to this challenge and Fred Chadburn will get back to you with more details.
Ideal Skills
Customer Service
Event Stewarding
Fundraising
Money Handling
Working independently
Working with Young People
Ideal Interests
Community Work
Creative and Arts
Event & Project Management
Events and Programming
Fundraising
Learning and Education
Marketing and communications
Outdoor work