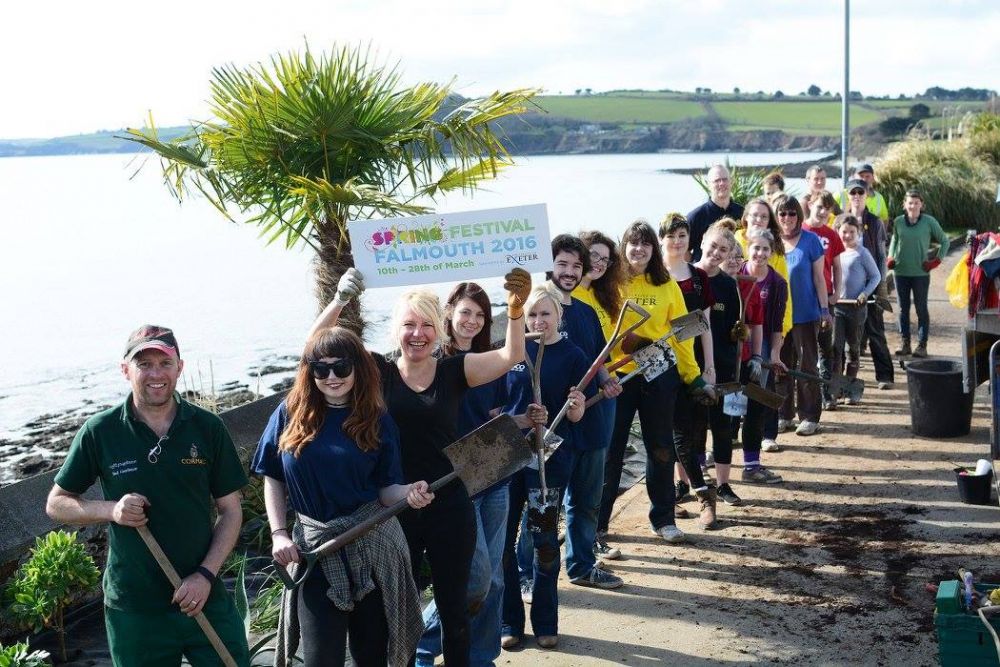 Friday 15th and Saturday 16th March 2019. As profiled on the BBC, the Falmouth Spring Festival is a wonderful early season celebration of coast, community and culture. Sponsored by the University of Exeter.
Falmouth Spring Clean Days
Beach cleaning, painting, gardening – you name it we'll be doing it. We'll be revamping a number of areas around the town so if you'd like to come along and get your hands dirty for a good cause then just shout! Venue: multi-sites across the town. Tel: 01326 313553.
How to get involved?
Simply accept the challenge and we will get in touch with you.
Ideal Skills
Conservation
Gardening
Maintenance and Repair
Working independently
Ideal Interests
Community Work
Conservation
Outdoor work