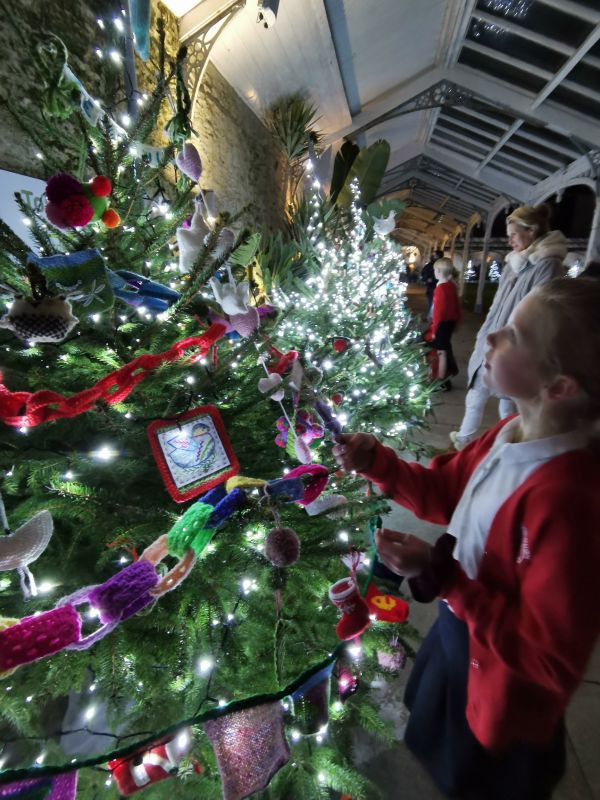 Falmouth Christmas Tree Festval is a fabulous event, sponsored by A&P Falmouth, where 32 Christmas trees are on display throughout December at Princess Pavilion, adorned with their handmade decorations created by local community groups, celebrating a specific theme. This year it is 'Peace and Joy!'.
What's involved?
Before the trees can be decorated each have to be covered with fairy lights. This is where your help is needed. On Wednesday 29 November the lights will be put on all the trees and the bandstand ready for the community groups to decorate them later in the week. We start at 9am and usually finish at around 1-2pm, depending on how many people are helping - the more volunteers we have the quicker it is!
Why get involved?
Whether you come for the whole time or can just spare an hour, your help is invaluable and we would love to see you. There is usually a great atmosphere and maybe even homemade sausage rolls and chocolate brownies to help us on our way.!
How to get involved?
If you would like to be involved, please accept the Challenge. We meet under the veranda at Princess Pavilion, by the archway entrance to the garden.
For more information contact jacquiowen@falmouthtowncouncil.com
Really look forward to seeing you there.
Ideal Skills
Conservation
Design & Illustration
Gardening
Working independently
Ideal Interests
Community Work
Creative and Arts
Design
Gardening
Outdoor work
Princess Pavillion