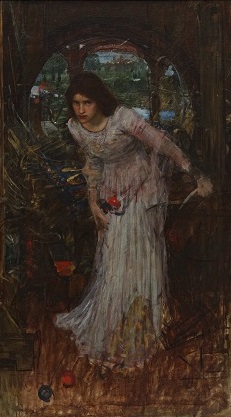 Falmouth Art Gallery's forthcoming exhibition King Arthur: a pre-raphaelite love story will be a feast for the eyes. We are hoping to create a selection of fun dressing up costumes made from recycled materials and objects for our visitors to dress up in. You don't need to be a sewing professional, to take part, just have a love of making.
What's involved?
Come along to a costume making workshop at Falmouth Art Gallery or create something from home. We will source plenty of materials for you to use, with the focus on recycled fabrics and other reusable objects.
Why get involved?
This exhbition promises to be a blockbuster of a show. Immerse yourself in the medieval world of enchantments, love and legend and celebrate with your community by creating a costume for all to enjoy.
How to get involved?
Accept this challenge.
Contact Sarah at Falmouth Art Gallery for more information.
learning@falmouthartgallery.com
Ideal Skills
Design & Illustration
Maintenance and Repair
Working with Young People
Ideal Interests
Community Work
Creative and Arts
Design
Learning and Education