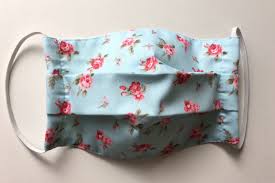 Are you a keen sewer? Would you enjoy being part of of a community effort? Now masks are mandatory in shops the cultural services team would like to create reusable masks for Falmouth residents. Can you spare time to help?
What's involved?
Becoming part of a team to make masks for our community
You can either do this by donating spare fabric or sewing a mask or 2.
You can donate masks you have already made or If we get enough interest we would like to hold sewing sessions in the Municipal Buildings.
Why get involved?
To make sure all residents of Falmouth have access to reusable masks and to be part of a team project
How to get involved?
Accept this challenge
Contact Sarah Scott for more information learning@falmouthartgallery.com
Ideal Skills
Customer Service
Design & Illustration
Working independently
Ideal Interests
Community Work
Creative and Arts
Design
Learning and Education